Miles 4 Radiotherapy 2022 – Registration and all the details

Lets get moving….. Miles4Radiotherapy is back for 2022!
If you participated last year welcome back we are so happy you decided to join us again, if this is your first time so glad to have you on board…….a big thank you to all of you for your support from us here at RTUK.
The event will be run in the same way as last year, it is virtual, but this year its all about you…. you can sign up as a team but you can also just be you. We are wanting to hear and celebrate your individual challenges, anything that you might be setting yourselves to get those miles covered big or small it all matters to us. You can cover your miles in any way you fancy so be creative…….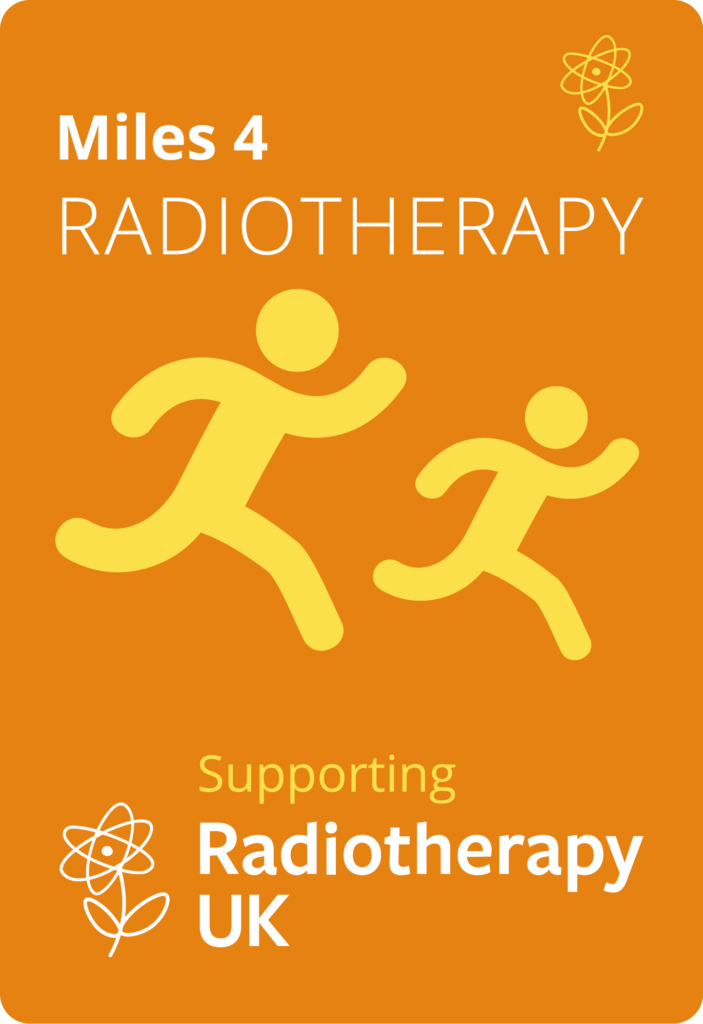 To find out more and register for the event go here, you will be able to log your distances and see what all our amazing participants are up to once the event starts on 1st July 2022, it will run until midnight 2nd October 2022.
It is £20 to register and join in the fun, you will of course get a fabulous Miles4Radiotherapy 2022 T-shirt, tips, spot prizes and more along the way.
**Please note the T-shirt deadline has been extend until the end of June*
The full information pack can be downloaded here to help you on your way and encourage others to get involved too.
We have 2 social media templates you can use to post and promote what you are doing and help us create a social media storm here and here.
We would be so thankful if you could raise some sponsorship as part of your challenge and help fund our work to support radiotherapy patients and the workforce. We appreciate every penny raised. To set up a Just Giving page go here and create your profile and start raising some much needed funds to help us continue campaigning for a better radiotherapy service. Or we have a sponsorship form you can print out if preferred please go here.
We want to break last years amazing efforts to go further, get more people involved, enrol more countries and create an even bigger sense of community (if that's possible). So please share this page with anyone who may be interested in supporting the whole radiotherapy community.
Meet our resident PT Matt here putting some of the RTUK team through their paces