Radiotherapy UK response to DHSC 10 Year Cancer Plan Consultation March 2022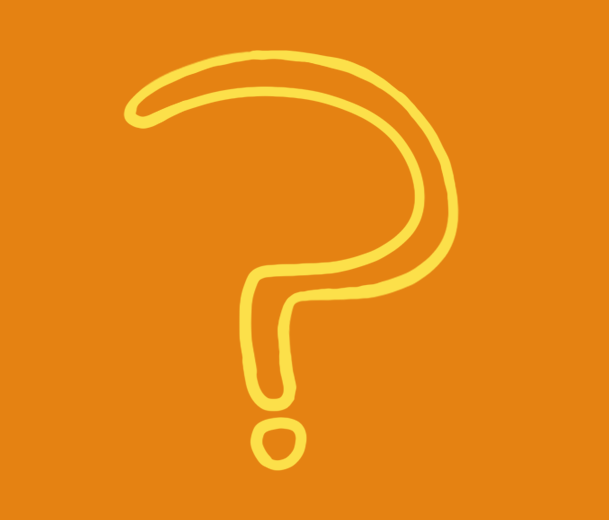 Question – Do you have any suggestions for how to improve access to and experiences of cancer treatment?
A dramatic improvement in UK cancer outcomes and a long-term solution to the cancer backlog could be achieved if we increase capacity and access to radiotherapy cancer treatments. Radiotherapy is a high-tech cancer treatment that offers a startlingly low-cost solution to help the UK achieve world-class cancer outcomes. It is one of the most curative cancer treatments and it is one of the three main treatments, alongside surgery and chemotherapy. It is needed by 50% of cancer patients and 4 out of 10 cancer cures. There has been a technological revolution in radiotherapy. However, in this country, we do not invest enough in radiotherapy and we have fallen behind. Put simply, radiotherapy offers the most significant gains in economic and curative terms of any investment in cancer care.
The NHS has set an ambition of detecting an extra 55,000 cancer patients by 2028 and the Secretary of State has stated an ambition to go even further. The importance of increased treatment capacity has never been clearer because each of these patients will need access to lifesaving treatments. Early diagnosis can make the difference between life and death but only if the diagnosis is followed by access to fast and appropriate treatment. Radiotherapy is one of the most important treatments, particularly for treating and curing early-stage cancer. Investment in radiotherapy technology will have massive benefits for UK cancer patients. With an initial investment of £2M (including software and installation) each machine can treat around 700 patients a year over a 10-year lifespan representing treatment costs of approximately £400 per patient. Cures are typically around £3k-£7k per patient.
Radiotherapy is internationally recognised as the most COVID secure cancer treatment. It can substitute for surgery to bring down waiting lists and can be delivered safely in an outpatient setting. Investment in radiotherapy would therefore have the added benefit of future-proofing the cancer service from disruptions like the pandemic and arming the NHS to tackle the backlog.
However, radiotherapy has been systematically overlooked, underfunded, and held back by incoherent commissioning and quite simply inexcusable 'bad bureaucracy'. If the NHS were offered a chemotherapy drug that could treat 600-700 patients a year over 10 years for a cost of £250K a year it would be at the heart of Government and NHS cancer planning. Indeed, some chemotherapy or immunotherapy treatments used in non- curative settings can cost up to £100K a year per patients. The New Cancer Drugs fund alone up to 2018 had spent £1.27bn with no meaningful benefits reported compared to what could have been achieved with investment in other cancer treatments. But because of the way NHS budgets flow radiotherapy does not feature in NHS plans in the way it should. As a result, radiotherapy only receives 5% of the overall cancer budget, in many cases this is less than half of other high-income countries. This deficit in spending and limited access to radiotherapy treatment is a contributing factor to why the UK was at the bottom of international cancer league tables even prior to the pandemic.
The main problems in radiotherapy that must be solved to improve access and experience of cancer treatment are:
Not enough access to treatment: International recommendations are that radiotherapy should be given to 53-60% of cancer patients but according to CRUK figures only 27% of UK cancer patients receive it. This has disastrous consequences for patients. 24% of lung cancer patients are not receiving radiotherapy that could cure them (PHE audit). And because there is simply not enough radiotherapy available across the country, many patients in rural areas are unable to access it. 3.5 million people do not have radiotherapy within the recommended 45-minute travel time of their home.
Out of date equipment: Half of NHS Trusts have machines that are past their 10-year suggested life span which has consequential reliability issues and an inability to deliver modern precis radiotherapy. There is an urgent need for replacement machines and additional capacity to ensure we can treat more patients, faster, with better access to curative radiotherapy.
Responsibility and leadership: Radiotherapy has no national oversight and is spread across multiple bodies and ministers. It does not benefit from the processes and Cancer Drugs Fund investment that helps cancer drugs get into the NHS. And it is not well understood by policymakers or the public. As a result, there is a persistent institutional failure to understand radiotherapy and harness its potential.
No access to capacity-building technology: There has been a technological revolution in radiotherapy in other countries. Many relatively inexpensive connectivity technologies could allow clinicians to treat patients across the country. This would enable the expertise of top clinicians to be deployed anywhere in the country. However, because of the way NHS budgets are structured cancer services are unable to access these 'workforce multiplier' technologies in all but a few cases.
Bureaucracy: Radiotherapy is held back by red tape that leads to underperformance, inefficiencies, and waste. There are perverse tariffs that mean even in centres that have more modern machines that can treat patients more quickly in fewer sessions, staff are not allowed to do so. Instead, they have to treat less effectively over more sessions as the current tariff generates income to the Trust based on the number of visits. There is still, despite persistent representations from ourselves and others, rationing of access to advanced precision radiotherapy. The process for radiotherapy centres to replace their machinery is also burdensome and actively works against clinicians. There is a requirement for machines to be running 9,000 fractions/treatments before they can be replaced.
The solution
An overall increase in treatment capacity is needed and radiotherapy needs to become a central feature of this policy.
Specifically, to allow the radiotherapy sector to play its full role we need:
A Minister in charge of, and accountable for, the transformation of radiotherapy as part of the 10 Year Cancer plan.
Investment to replace out of date equipment, increasing the overall number of radiotherapy machines and providing dedicated imaging equipment for radiotherapy departments. To maintain patient access to the most modern radiotherapy equipment and techniques England needs a new central rolling program of machine replacements (as the Scottish Government have committed to in their National Radiotherapy Plan published earlier this month). This investment will need to be of the order of £200-300M over three years to catch up, plus around £85M a year ongoing.
An expansion of capacity and access to radiotherapy. As the Government rolls out new diagnostic hubs, we should also be expanding access to radiotherapy treatment centres. With a modest £250M investment we could transform the speed and access to treatment, dramatically reducing waiting times and helping the Government meet cancer waiting time standards.
An investment in the 'off the shelf' IT technology readily available to speed up and manage workflow, remote working and quality assurance, and peer review. This is likely to be the fastest way to mitigate workforce issues and ensure expertise can be shared remotely. This will allow standardisation and implementation of world-class care anywhere and everywhere in the UK. This can be achieved with off the shelf technology for £200M.
Investment in the workforce to allow more patients to be treated. It is only by treating patients that we can improve survival and to do that we need investment in the cancer workforce. The professional bodies have provided figures and around £200M is needed.
The removal of the bureaucracy and perverse tariffs in purchasing and putting improving patients' care at the centre of decision making.
Stop rationing advanced precision radiotherapy. There is often little difference in real cost and clinicians should be allowed to make individual treatment decisions in the patient's best interest.
The ambitions of the Government's 10 year cancer plan need to focus on making the UK one of the best in the world, rather than the worst, for cancer treatment. To make this step-change quickly we don't need to wait for magical new cancer treatments to be invented. We just need to invest in the available technology, recognise the scale of the problem and do things faster, differently, and better.
Question – Do you have any suggestions for how to get more people diagnosed quicker?
Early diagnosis is often cited as the key to improving cancer outcomes but that only translates into better cancer outcome if we have the capacity to actually cure the patients. Simply put, increased diagnosis capacity needs to be matched with treatment capacity. And currently that capacity is massively lacking in vital areas like radiotherapy. Unless that is corrected, we will see no increase in the total number cured simply by diagnosing more patients earlier.
The Government is spending around £10 billion on regional diagnostic hubs. This is to be welcomed and will improve diagnosis. However, it will only translate into better cancer survival outcomes in the UK if it is matched with modest investment in curative treatments, like radiotherapy. Currently, we are missing the opportunity to place radiotherapy machines in some of those hubs. Such a move would transform access, speed and quality of care, and improve survival. This could be achieved for the relatively modest cost of £250M.
Conclusion
After years of systematic neglect, perverse restrictions and woeful lack of investment, radiotherapy is on its knees in some parts of the UK. Staff need the tools to do their job and not have their hands tied behind their backs. Nobody has been held accountable for this and there is currently no plan to address it. Yet with a relatively small investment, the radiotherapy service can be transformed with a dramatic impact on reducing the backlog and improving survival in the long-term. Without increased capacity in radiotherapy, the UK will simply not catch up with the cancer backlog.
The next 10 years of the cancer plan need to look drastically different from the last 10 years if we want to see a shift in our cancer outcomes. A radical new cancer plan that lifts the entire cancer pathway will undoubtedly achieve this, if we ensure investment in modern technology, like radiotherapy, are a core pillar. In this way this Government can have a fundamental and long-lasting positive impact on outcomes for cancer patients here in the UK.
Background to this submission
About Radiotherapy UK and Radiotherapy4Life
Radiotherapy UK is the only charity dedicated to improving radiotherapy treatment throughout the UK. We believe that everyone in the country – no matter who they are or where they live – should have access to the best radiotherapy treatment available.
Radiotherapy4Life is a campaign run by Radiotherapy UK to stop people dying and suffering needlessly by developing a world-class patient-first radiotherapy service in the UK to help boost the UK's cancer survival rates to be the best in the developed world, rather than among the worst.
About #CatchUpWithCancer
The #CatchupWithCancerCampaign was founded in July 2020 by Radiotherapy UK's Radiotherapy4Life campaign in response to the grave concerns of patients and the public about the Covid-induced disruption to cancer services. It has been a focus of public and media discussions providing real time information and insight into the causes, scale, and effects of the disruption to cancer services in response to the Covid pandemic. The campaign has had the backing and support of a number of cancer charities, has nearly 400,000 engaged supporters with high profile celebrity support and the backing of over 100 parliamentarians. The campaign has been working with the All-Party Parliamentary Group (APPG) for Radiotherapy which in turn has been working with the APPG for Health and other APPGs related to cancer. In May 2021 the campaign supported these APPG produce a report following a cancer summit attended by APPG chairs, Royal Colleges, charities, and clinicians. The Catch Up With Cancer Way Ahead Document was contributed to by over 70 organisations from the cancer space.