Our Re-launch and New Name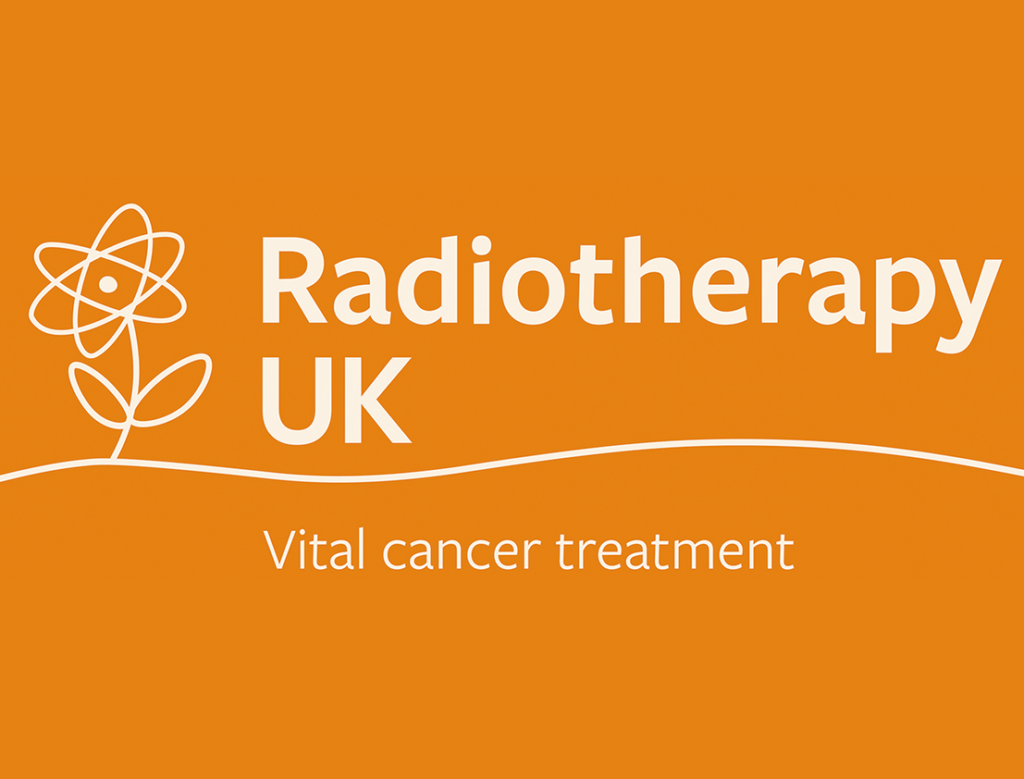 Introducing Radiotherapy UK.
We are re-launching the charity as Radiotherapy UK, accompanied by a brand-new logo and website. The aim is that the website is more user friendly, provides more support and information to patients, professionals and anyone interested in knowing more about radiotherapy. We also see this as being a great way to develop and strengthen our relationship with all of our supporters.
WHY NOW?
We feel now is a good time to raise the profile of the charity even more, to strengthen our messaging, pull together our work and make us more visible so we can continue fighting for better radiotherapy across the UK.
Recently the charity has been growing and evolving rapidly to meet the needs and address the current challenges the radiotherapy community faces. We are re-launching the charity to ensure our messaging is clear and strong and that we remain a nimble and responsive organisation in order to best support the radiotherapy profession and patients in this rapidly changing world.
Radiotherapy is a COVID secure, safe, and highly effective cancer treatment that is cost-effective in comparison to other cancer treatments. Therefore, the money invested can benefit more cancer patients. Radiotherapy is needed in 50% of cancer patients and is involved in 40% of cancer cures.
Radiotherapy has undergone rapid technical developments in the last ten years making it one of the most precise and effective cancer treatments. It is a solution to the cancer backlog, but we don't use it enough in the UK. It has been a Cinderella speciality for too long. Cancer patients deserve better. ​
Our Mission
To save lives by ensuring everyone in the UK has access to high quality radiotherapy treatment and support.
We believe everyone in the UK deserves access to the best cancer treatment and support. So, we are working to ensure that the best radiotherapy treatment is available no matter where you are in the UK and that patients and professionals get all the information and support they need.
Strapline
Radiotherapy – Vital cancer treatment.
"This charity is so important as the only UK charity dedicated to radiotherapy. I am so proud to say that it is run and supported by frontline staff and radiotherapy professionals who are passionate about this forgotten cancer treatment. Without the strength and passion of these frontline staff Radiotherapy UK would not exist. This charity is for anyone involved in radiotherapy, professionals, patients, industry …..we are inclusive and work collaboratively across the board. I believe Radiotherapy UK is what we make of it as a multidisciplinary group so please do get involved in any way you can. Support us on social media, volunteer your time, donate, sponsor, fundraise and run with us. Get in touch, let us know what we can do to best support you and the radiotherapy community around you. Massive thank you for your support we could not do it without you."
Call for Action: There is an urgent need for support, reform and investment in radiotherapy services to benefit patients, so we feel now is the time where we need to continue to raise the profile, campaign for ringfenced investment and ensure radiotherapy gets the attention it deserves.