World Cancer Day – update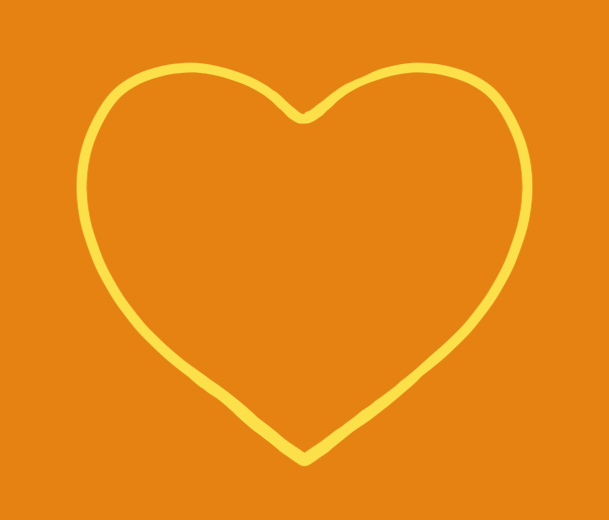 So…… its World Cancer Day and we are here to make some noise about the importance of radiotherapy, the cancer back log, and what the charity and our campaigns have been up to in raising awareness.
Firstly, we wish you all a Happy New Year and thank you for your continued support.
World Cancer Day's theme for 2022 is, "Close the Care Gap", is all about raising awareness of the equity gap that affects almost everyone, in high as well as low- and middle-income countries, and is costing lives. 
Radiotherapy is one of the three main pillars (along with systemic therapy chemo/immune/hormones, and surgery). Radiotherapy is needed in 50% of all cancer patients and as 1 in 2 of us will be diagnosed with cancer, this means 1 in 4 of us will need radiotherapy treatment in our lifetime. CRUK estimate that sadly only 27% of cancer patients receive radiotherapy. We also know from recent audits; the situation has worsened during the pandemic. 3.4 million people in the UK live further than the recommended 45-minute travel time from a radiotherapy treatment centre. So, there is indeed a care gap in the UK depending on where you live and what is available in your area.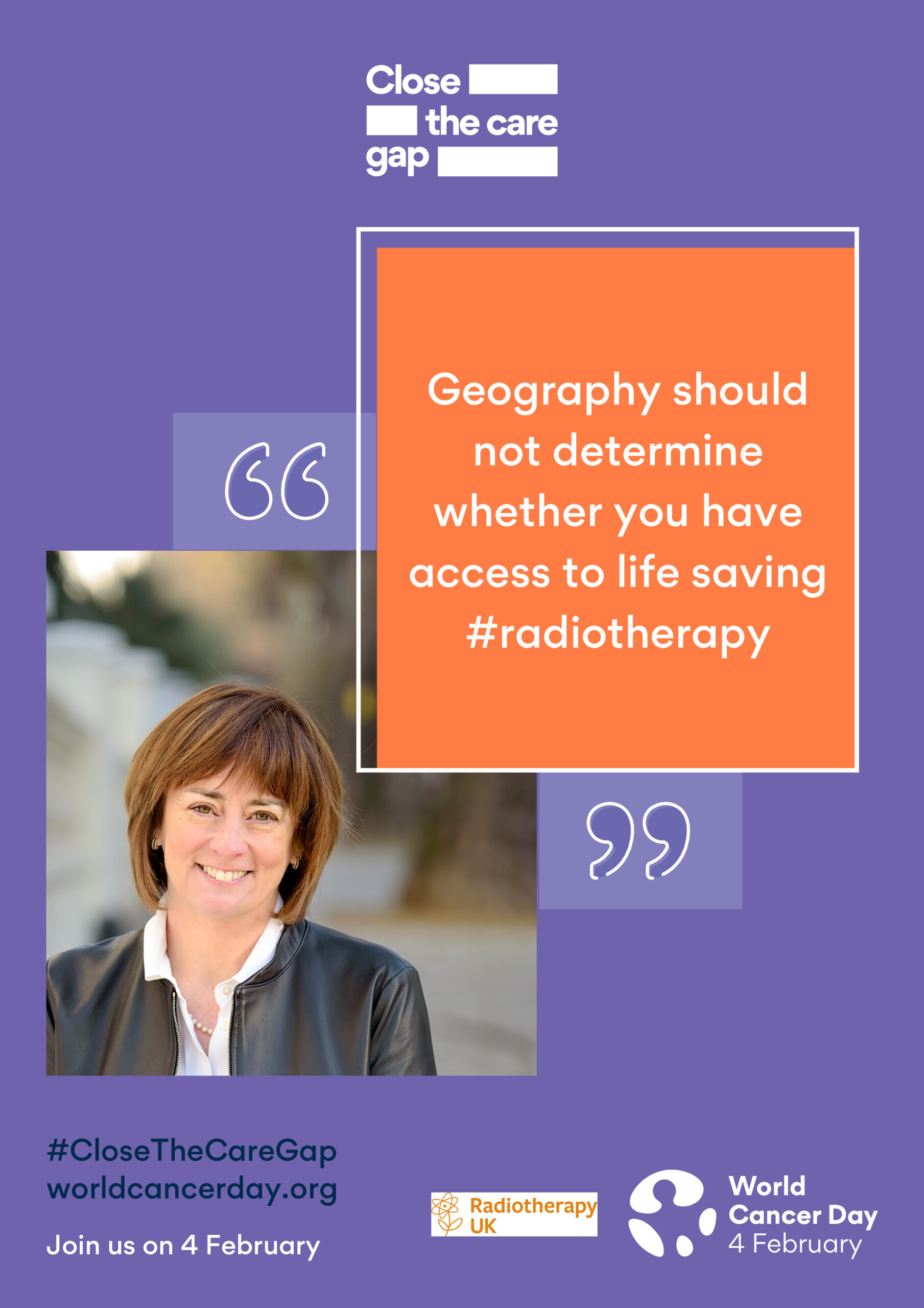 Radiotherapy UK have been busy trying to get as many people as possible to create their own social media posters for this World Cancer Day. Either it be their own personal message or some Radiotherapy UK have created to post and share on all social media platforms. So, if you haven't already then please create your own and help us make some noise about how important radiotherapy is in closing the care gap in the UK.
"Where you live should not determine if you have access to life saving #radiotherapy treatment"
Everyone deserves the right to access precision #radiotherapy, based on need not on where they live.
"Close the gap in the UK – increase access to world class care"
Access to life-saving #radiotherapy should be equitable for all. Speak up this #WorldCancerDay
These are some of the messages Radiotherapy UK are promoting. Please follow us on social media to get the full picture of what we are doing and share if you agree and support the cause.
Recent events in parliament that Radiotherapy UK as secretariat to the All Party Parliamentary Group for Radiotherapy (APPGRT) has been involved in alongside the #CatchUpWithCancer campaign has given Radiotherapy a voice. On the 12th January there was a 90 minute debate on access to radiotherapy in parliament where APPGRT vice chair Grahame Morris spoke confidently about radiotherapy. He said, "it is immensely effective but suffers from chronic long-term underfunding and suboptimal clinical commissioning". He spoke of the lack of access in many areas of the UK, that only 5% of the cancer budget is spent on radiotherapy, he addressed the radiotherapy workforce issues and acknowledge that demoralised professionals wanted to leave the profession. He commented on perverse tariffs meaning that radiotherapy trusts with advanced machines that can treat patients in fewer sessions are incentivised to treat patients over more treatments. And the problems in replacing outdated equipment.
The Health Secretary has now declared a "war on cancer" which is welcomed, as 6 million people wait for diagnosis and treatment. "It's clear to me that we need to go much further on cancer – not only to catch up on cancer referrals, on diagnosis, on treatment and radical innovation, but to improve the persistently poor outcomes that patients in this country have long experienced compared to other countries"
It seems the government is finally listening so now is the time to really push radiotherapy to the forefront, highlight its benefits and fight for a radiotherapy service cancer patients in the UK deserve.
Next steps:
Global webinar and roundtable hosted by Global Coalition for Radiotherapy (GCR) on 8th February at 12pm GMT – How can radiotherapy close the care gap? To register go to www.globalradiotherapy.org/globalforum
In person parliamentary event at Westminster on 1st March organised by the #catchupwithcancer campaign. Please use the email your MP function here on our website to alert your local MP's and ask them to attend. They will be able to find out exactly what is going on in their constituency with regards to access to radiotherapy, we will have all the latest facts and figures to inform them.
Help us to create a world class radiotherapy service people in the UK deserve by making noise on social media, emailing your MP, having your say on a global platform, telling us your story and supporting Radiotherapy UK and its campaigns.
Thank you
Radiotherapy UK