Congratulations to all our #Miles4Radiotherapy participants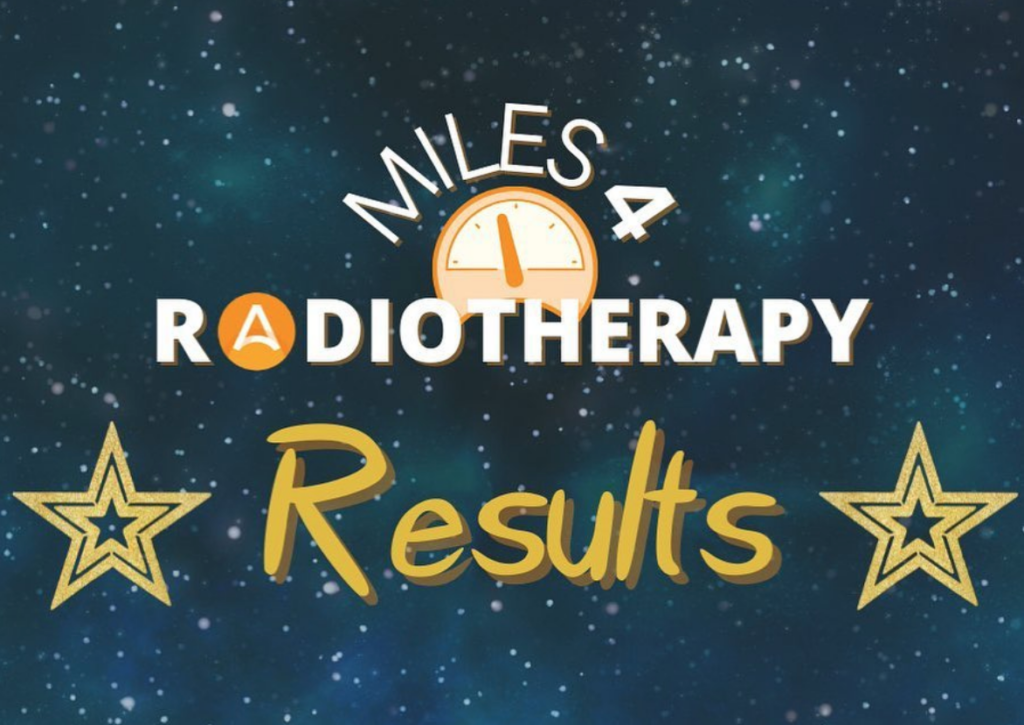 Thank you to all 799 participants from across the world!! As of today we have raised a whopping £7132! Results below:
Teams with most miles per team member:
1st: UHB Radiotherapy 820.9km (16 team members)
2nd: Hull 728.8km (60 team members)
3rd: Varian GBI (34 team members)

Individual with most miles:
Andrew Dumbill – 5171.5km -Team, UHB Radiotherapy – Club, Lichfield CCC. (all completed on bike).

Biggest team:
Leeds with 61 members.

Best team name:
Move your maximus for RT, chosen by Prof. Pat Price.
Most social media engagement (Twitter stats):
Nichola Jamison – SoR Students and New Professionals Officer, Nichola shared an incredible 47 posts throughout the competition. Nichola started running when #Miles4Radiotherapy began and she completed Couch25K program and went on to smash 7.5km by the end of the competition!

We hope to bring you more challenges in the future, if you want to get involved with fundraising for us or have any ideas please get in touch.