We're here to save lives by ensuring everyone in the UK has access to high quality radiotherapy treatment and support.
Radiotherapy UK is the only charity dedicated to improving radiotherapy treatment throughout the UK. We believe that everyone in the country – no matter who they are or where they live – should have access to the best radiotherapy treatment available. We campaign for a world class radiotherapy service and solutions to the  cancer backlog (#CatchupwithCancer), we support and provide information and education to patients and the workforce.
A total of 1 in 2 of us will get cancer, and 1 in 4 of us will need radiotherapy at some point in our lives. Every four weeks delay in treatment reduces survival rate by 6-13% – that's why our work to ensure people receive this vital cancer treatment is critical.
The cancer backlog and Covid-19 are currently two of the biggest challenges in health and social care. Covid-19 presented new challenges to the radiotherapy community, and we are proud of how we adapted and grew the charity, its campaigns and the APPGRT.
We campaign to improve radiotherapy and cancer services as a whole. We campaign for the professionals and for the patients. We campaign to raise awareness to help people. We strive to fill the gap in providing a voice for radiotherapy and its community to help patients and frontline staff.
For a very small organisation we believe we pack a significant punch. We have achieved so much with so little, to find out more detail about the charity's impact download the PDF opposite.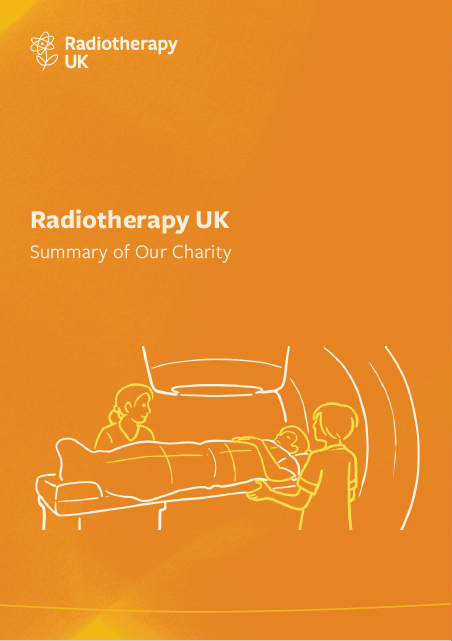 Why support Radiotherapy UK
We have a small, hard-working team who are passionate about making the best cancer treatment available to everyone in the UK.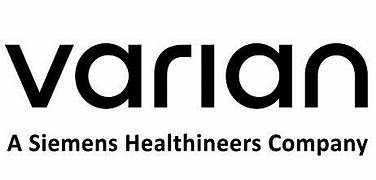 Varian, a Siemens Healthineers Company is a long-term supporter of the work of Radiotherapy UK. Our common ground is campaigning and supporting to make sure every UK cancer patient in need of radiotherapy has access to the best treatment available. Our Daily Radiotherapy Newsletter is sponsored by Varian.